COURSE Leadership Skills
Principles of Ethical Leadership
Leadership to Meet Modern Challenges and Leave Lasting Legacy.
Created by
Blair Cook Jennifer Nicholson
About this course
The most pressing need in the world today is ethical leadership. Ethical leadership at all levels. Everyone of us is a leader at some level. Some of us lead teams. Some of us lead organizations. Some of our positions directly impact the world at large. This course explores leadership in those very contexts. It's a personal choice on how you choose to lead. Enlightened leaders recognize the broader implications their actions have on others and leverage principles to achieve greatness. Destructive leaders take short cuts. They may achieve success for a period of time, but almost always it catches up with them and diminishes what they might have otherwise achieved using a more ethical approach to leadership. In this course, you will learn 20 principles of ethical leadership that will serve you for the rest of your career and the rest of your life. It's an insightful and interesting perspective on the state of the world and provides you with a framework to not only survive but also thrive in the modern era.
What you will learn?
• Discuss the role ethics plays in leadership
• Identify principles that define ethical leadership from other forms of leadership
Learn leadership principles at the personal, team, organizational, and living in the broader world
Skills Covered
ETHICAL LEADERSHIP
ETHICS
ETHICAL BEHAVIOR
ETHICAL INTELLIGENCE
ETHICAL LEADERSHIP
ETHICAL DECISION MAKING
ETHICAL PRACTICES
3.5 hours on-demand video
Certificate of completion
---
---
100% moneyback guarantee
If you cancel within 10 days and you're not completely satisfied, we'll give you all your money back. No questions asked.
Training 2 or more people?
Get your team access to 520 top ECE Learning courses anytime, anywhere.
Section 1. Ethical Leadership Framework-Part1
Ethical Awareness
5m 31s
Principles of Leadership
9m 58s
Principles of Followership
7m 48s
Defining the Poles of Your Moral Compass
7m 52s
Ethical Intelligence Principles Recap
3m 40s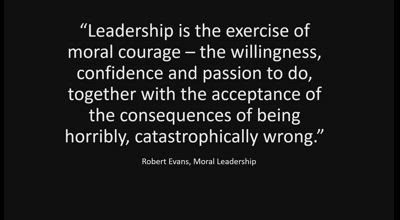 Ethical Leadership Framework
8m 28s
Section 2. Principles of Ethical Leadership-Part1
The Legacy of Fred Rogers
11m 45s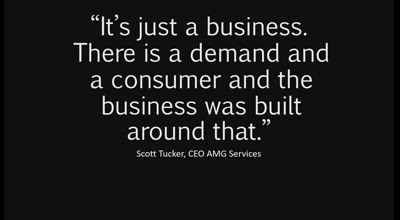 The Story of Scott Tucker Pt.1
11m 49s
The Aftermath of Scott Tucker Pt2
4m 47s
Principles of Ethical Leadership
15m 7s
Section 3. Principles of Ethical Team Leadership-Part1
The Legend of Gregg Popovich
7m 47s
The Story of Elizabeth Holmes
14m 0s
The Downfall of Elizabeth Holmes
5m 1s
Principles of Ethical Team Leadership
14m 38s
Section 4. Principles of Ethical Organizational Leadership-Part1
The Remarkable Gary Hirshberg
8m 59s
The Story of Michael Pearson and Valeant
9m 43s
The Turnaround of Valeant
3m 51s
Principles of Ethical Organizations
15m 18s
Section 5. Principles of Ethical Leadership in the World Today-Part1
The Leadership of Jacinda Ardern
7m 39s
The Story of Rex Tillerson
13m 32s
Ethical Leadership Principles for the World Today
11m 43s
Course Conclusions
8m 34s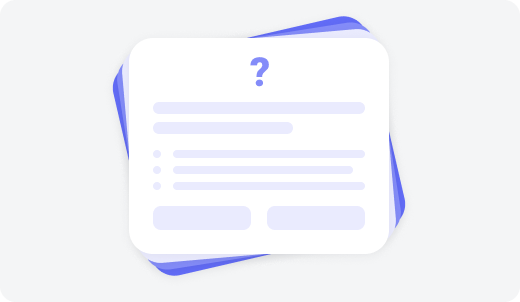 Final Quiz
6 questions
Learn from the best
Blair is a many-time and active financial executive, corporate director, author, speaker, and thought leader. His educational videos of accounting and finance have million of views on YouTube. He has keynoted and spoken at national conferences from New York to Toronto. Along with Jen, he co-hosts CPA Canada's podcast series "CPA Success Podcast." He works with real businesses experimenting with theories and best practices to share his experiences and stories with others of what works, what doesn't, and what was learned. He is the author of The Illiterate Executive: An Executive's Handbook for Mastering Financial Acumen. Jen is a dynamic financial professional with over 25 years of leadership experience in public practice, academia and industry. Jen is the co-host of CPA Canada's podcast series "CPA Success Podcast." Jen brings to the classroom a broad skill set and experience in all key facets of an organization including operations management, strategic planning, business development, finance, accounting, investor relations, human resources, and project management. Jen has a passion for making finance more attainable, whether it's working to articulate strategy in a financial context, bringing clarity to financial communication or teaching accounting to university students. Jen's career epitomizes the diverse experiences and roles that CPAs play in industry – from financial to operational leadership.